Manual verification
In order to get verified, you will need to have YOUR OWN verifiable ID, such as a drivers license or a passport.
To complete verification you need direct message any admin from list below and send two images.
Who can verify on discord:
1. You'll have to send an image of your OWN ID or your OWN Drivers License. You're allowed to censor sensitive data as your name, gender, registration number etc. WITH A PIECE OF PAPER, NOT AN IMAGE EDITING PROGRAM.
Photo and birthday must be visible!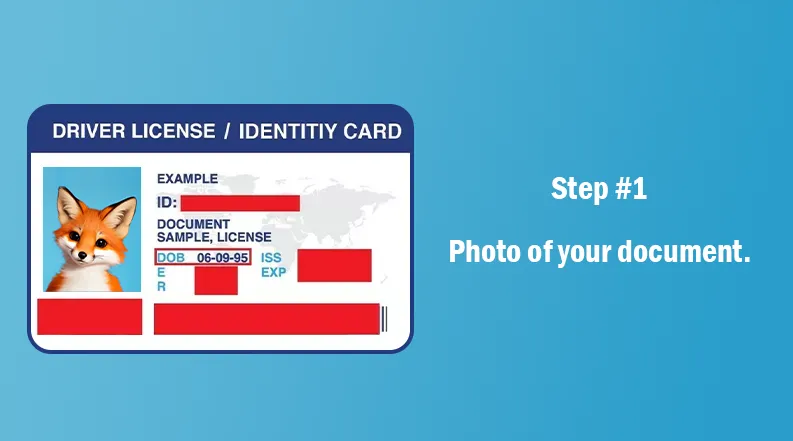 2. You'll have to take a photo of YOU holding up a piece of paper stating.
Face must be fully visible, so we can compare with photo on ID that was send in first!
On paper you need write:
Your Discord name

Your VRChat name

Your date of birth

(marked with "DOB")

Todays date

(marked with "today")
Text:

I want access to FoxHoleVR adult channels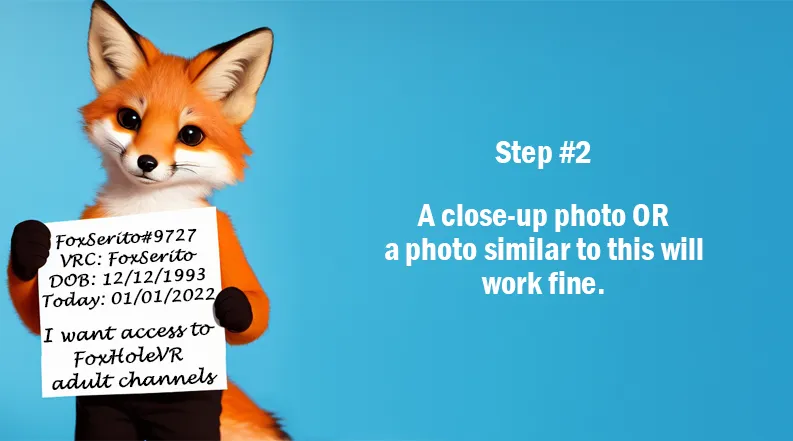 This verification is fully anonymous and we are not saving any received documents after they have been processed.
After successful verification will you get the @18+ verified role. This will give you access to all channels. Do not forget to delete your photos.
If you use an ID other than your own, then it will result in IMMEDIATE EXPLULTION from the server!